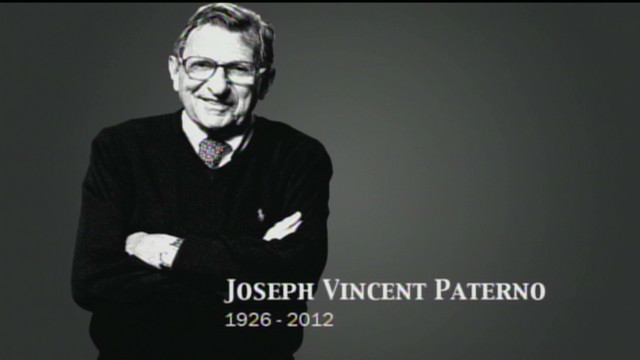 January 22, 2012 marked a day of sadness in college football.
Joe Paterno, one of the greatest icons ever in the sport, passed away from lung cancer at the age of 85.
Looking back at the last two months, part of his legacy took a hit thanks to the Jerry Sandusky sex-abuse scandal and what Paterno did not do in order to stop it. However, Paterno was a man that stood for integrity and honor.
At a time where many coaches change jobs just like clothes, Paterno was the head coach at Penn State for an outstanding 46 years and had been at Happy Valley since 1950.
At Paterno's memorial Jan. 26, former Penn State quarterback Todd Blackledge said, "No one individual has ever done more for a university anywhere in the country than what Joe Paterno did for this school."
During his tenure at Penn State, he won 409 games, two national championships, and each of the five major bowl games—Cotton, Fiesta, Orange, Rose and Sugar.
Even when he had four losing seasons in five years from 2000-2004 and numerous people calling for him to step down, Paterno bounced back to lead the Nittany Lions to an 11-1 season in 2005. This included the Big Ten title and a thrilling triple-overtime against fellow coaching legend Bobby Bowden and his Florida State Seminoles.
In his last game—a hard-fought 10-7 victory over Illinois in the snow—Paterno passed former Grambling coach Eddie Robinson for most victories by a Division I head coach.
After that game, his son and assistant coach Jay said, "This might be one of the best jobs Joe's done of coaching, getting kids to buy into team-first, just win, the whole nine yards. Don't worry about personal accolades, personal statistics. Don't worry about playing time. Just (concentrate on) we're going to continue to win."
While doing so, he wanted his players to not only exceed on the field but off of it too, and doing so in a fair way.
In 2008, their Graduation Success Rate was at 78 percent according to the NCAA Graduation Rates Report. At the same time, the Nittany Lion football program had never been placed on probation.
Sadly, on Nov. 9, his coaching career came to an abrupt end following the Sandusky allegations and doctors diagnosed him with lung cancer shortly thereafter.
Still he was respected and supported by his peers such as former Penn State football player Charles V. Pittman.
Pittman said, "Despite being pushed away from his beloved game, and under the extreme pressure of the events of the past few months, Joe's grace was startling."
Whether he did or did not do enough or more than the minimum to stop the scandal in its tracks is a different story for a different time. However, his overall contributions should still be well noted.