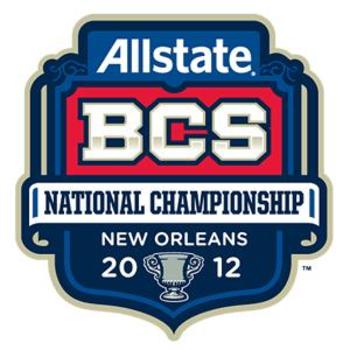 Looks like we will get the LSU/Alabama rematch that everyone has all been asking for with the BCS.
However, have you ever imagined how things would turn out in a playoff system?
Last year, I wrote an article about the BCS needing to adopt a 16- or 32-team tournament and this year I decided to go through with that idea.
In this tournament, we have all 11 conference champions receiving automatic bids with 21 at-large teams coming from the remaining ranked teams from the BCS, AP and Coaches' polls and other factors such as strength of schedule and the RPI are taken into consideration.
The teams are then seeded by their BCS ranking (unless there is a situation where two teams from the same conference would play in the first round, then we would swap out a comparable team that is one up or one down in the rankings). The first-round games are played at the highest seed's place and then it shifts to neutral sites at bowl games afterwards.
I do not have a bracket but below is a list of games of what the games would look like.
LSU QUARTER
(32) Louisiana Tech at (1) LSU
(17) Michigan State at (16) Georgia
(24) Texas at (9) South Carolina
(25) Auburn at (8) Kansas State


ALABAMA QUARTER
(31) Arkansas State at (2) Alabama
(18) TCU at (15) Clemson
(23) West Virginia at (10) Wisconsin
(26) Missouri at (7) Boise St.


OKLAHOMA STATE QUARTER
(30) Northern Illinois at (3) Oklahoma State
(19) Houston at (14) Michigan*
(22) Penn State at (11) Virginia Tech
(27) Cincinnati at (6) Arkansas


(29) Notre Dame at (4) Stanford
(20) Nebraska at (13) Oklahoma*
(21) Southern Miss at (12) Baylor
(28) Florida State at (5) Oregon

*-No. 13 Michigan and No. 14 Oklahoma were flipped due to Michigan having to play fellow Big Ten foe Nebraska in the first round.
Sadly, we do not have a system like that right now, but one can only hope this can happen soon. Until then…I will simulate a round of the tournament each week until the day of the BCS National Championship Game. Have fun and stay tuned!